BrusselAVenir makes futures stories with and for the people of Brussels. We have made a radio show of the future in which we discussed in the year 2030 how Brussels has become climate proof, we've made audio stories on encounters on the tram in the year 2030 to explore how we will live together (they will be spread via an audio installation on the tram in 2023), we have made tracks of the futures talking about being young in Brussels in 2035 (soon to be launched), and we are now busy making a futures movie on how young people will bond in 2035.
For our next futures story we will further explore relations of young people in Brussels in 2035 and together, we will put our ideas in an audiovisual format. What this will be and how it will look like, we will decide during our journey together.
The process is carried out in 2 phases:
Phase 1: Worldbuilding Weekend – 15th-16th October, Zinnema
For two days we will dive into the futures. We'll talk about what futures thinking is about, learn how to 'use the future' and see how we can act upon it. We'll create material to build the world for our futures story.
Phase 2: Creation Week – February, Zinnema
For 7 days we'll go into one of Zinnema's black box theater rooms and bring the futures world we imagined to life. At the end of the week we'll have a rough cut of our audiovisual experiment.
As usual, it will be an adventure. A deep-dive into futures thinking and the world of audio-visual storytelling. We'll learn about the changes in the world and how to deal with it. We'll get and introduction on filming, recording sound, using lights, acting, making costumes and building scenography and then… just do it.
Who can apply:
Brusselèirs (living/going to school/working in Brussels)
between 18 and 30 years old
with an interest in the future and video/film/audio-visual arts
who are available 15th-16th October 2022 and preferable also for 7 days in February 2023 (dates in February to be determined during the phase 1)
Apply and send us why you want to join here.
Deadline for applications: 9 October 2022
(Participation fee: 15 euro, to be paid after the selection is confirmed)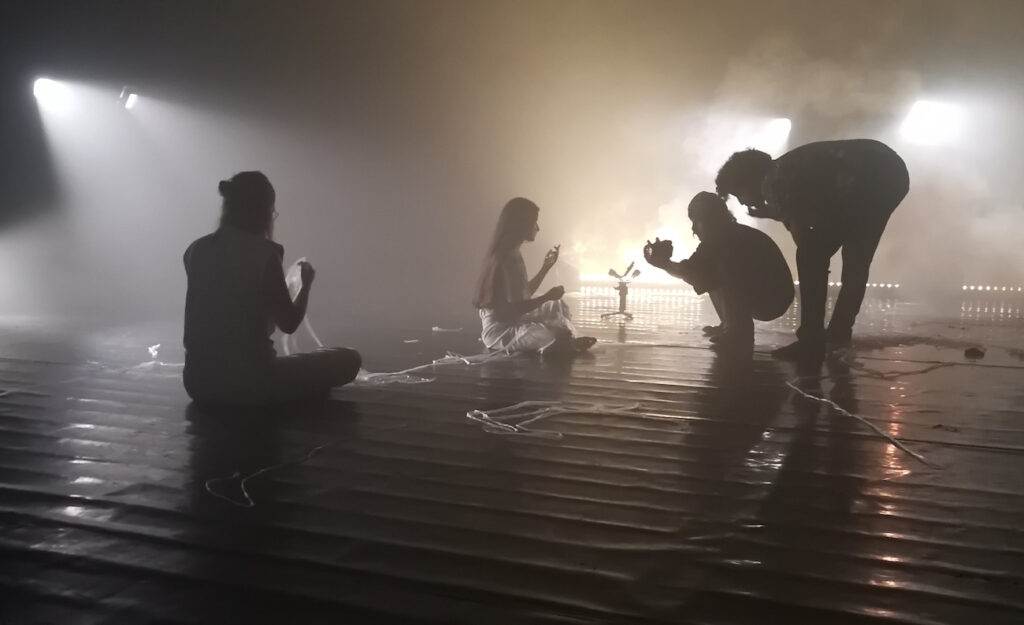 This activity takes place in the framework of the project Future is Now and is supported by Erasmus+